Meet the Paper Secrets Team!
Kristi Beisel ~ Owner
I am a SAHM married 11 years to my long time best friend with 2 boys, ages 7 & 1. I spend most of my time, pretty much all of my time with them. I also spend several hours a week helping in the classroom or doing PTA work. When I do find free time, I wouldn't want to spend it any other way than scrapbooking. Arts & crafts have been a part of my life for as long as I can remember. I love October Afternoon, Crate Paper, My Mind's Eye ribbon, flowers, bling, polka dots, my Dymo label maker, the beach, hoop earrings, a red-teal-golden yellow color combo, flip flops, handbags & sunglasses. I am a total night owl hooked on reality TV. www.devosmommy.blogspot.com
Rochelle Spears ~ Design Team Coordinator
Hello! My name is Rochelle Spears. After 15 years of Real Estate, I am currently a SAHM of 5 children (22, 18, 12, 5, and 3) that knows how to pose when they see a camera! :) I am a wife to a wonderful husband who supports my craft to the fullest! I have been scrapbooking for 8 years and I just can't get enough of it! I love product... the smell of new paper... I love seeing the creation in my mind come alive on my paper! I love putting the final touches on my layouts and the biggest love of all... is watching my husband pull out my scrapbooks when guests come over! :) Besides my family and scrapbooking, you will find me traveling, reading or watching Netflix! I love coffee in the morning, Mt. Dew during the day and chocolate at night. This is me, Rochelle. :) www.rochellespears.blogpspot.com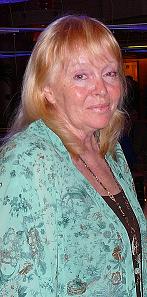 Nancy Dare ~ Paper Secrets Moderator
Hi I'm Nancy and I live in sunny Southern California. I have one son who is married and has 7yr old twins a boy and girl. I also have several nieces & nephews that end up on my scrapbook layouts. I have been interested in and doing arts & crafts since I can remember. I always took all the art classes offered in school and studied fashion/textile design and graphic art in college. I've worked as a cake decorator where I use to airbrush pictures and portraits on cakes. I also spent several years as the store artist for Cost Plus. I have been scrapbooking since about 2005 and immediately fell in love with it because it can incorporate many art forms. I really love mixed media art and anything vintage. One of my favorite pastimes is going to Estate sales and finding cool things to use in my art.
www.daretobeunique-nancy.blogspot.com
Joyce Casaldi ~ Design Team
aka Ashjoy
Hi everyone,
I'm Joyce Casaldi AKA Ashjoy on most forums. I'm excited to be here the next few months and hope to inspire you with some of my projects. I'm a paperlove, color enthusiast and tool junkie from way back. Actually since November 2007. We live in Bloomsburg, the only town in Pennsylvania. I'm happinly married to my wonderful husband Ed and we have a beautiful daughter that will be starting her second year of college in the fall. My latest claim to scrapbooking fame is being a Papercraft covergirl.